Tucked in the stunning landscape of the Oakland hills, Piedmont boasts not only immaculate tree-lined streets and a small-town feel but also an attractive lifestyle that puts a premium on quality family life.

With an ever-steady increase in its job market, Piedmont thrives on a stable economy that continues to attract people to its affluent community.

This small city situated in Alameda County is brimming with finely manicured city parks, public tennis courts, excellent schools that boast accolades, and restaurants that serve the most sumptuous of meals. With its warm, temperate climate and well-built homes flaunting top-notch architecture, Piedmont revels in a sophisticated yet serene atmosphere that has and continues to endear residents.

There's a lot to love about living in Piedmont — here are eight reasons why this city is a favorite for homeowners.
Location, location, location
We know you've heard this real estate mantra over and over, but Piedmont exemplifies why it remains true.

Surrounded on all sides by the city of Oakland, Piedmont is only minutes away from eclectic San Francisco to the west and lively Concord/Walnut creek to the east — the ideal place for anyone craving a peaceful suburban lifestyle with access to the vivacious nightlife, shopping, and dining of neighboring metropolises. Piedmont residents can commute easily beyond the city while continuing to be just a walk away from their private retreats.

Additionally, in Piedmont, you'll find an assortment of bakeries, coffee shops, movie theaters, and excellent restaurants.

In this city, you don't have to be worried about a slow response to an emergency. Piedmont provides its own fire service and police. It also has a plethora of parks that sprawl over a massive 44 acres of parkland and recreational services for every member of the family. And if you're hungry for a read, Oakland Library is just five minutes away.
The Schools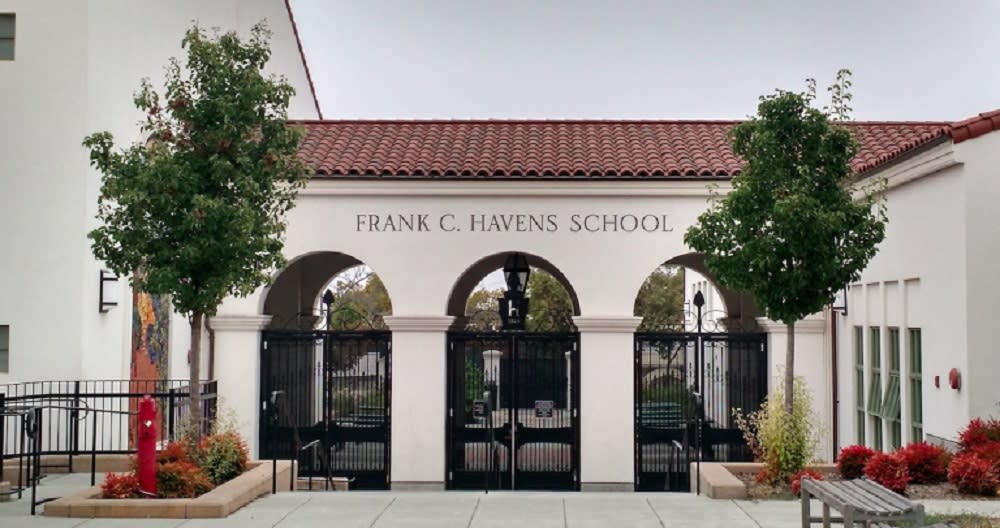 Credit: Frank C. Havens school
The quality of local schools is no doubt an essential factor to consider when choosing your next home. Whether or not you have kids, the value of living near highly rated school districts cannot be overemphasized. Here's the good news: Piedmont prides itself on the excellence of its schools, which rate above average in comparison to other schools in California.

The PUSD alone consists of seven schools: three elementary schools, one middle school, two high schools, and one adult school.

The centrally located Frank C. Havens is an award-winning elementary school that ranks 44th in the state of California with an average standard score of 98.38. There's also the stellar Egbert W. Beach Elementary which ranks 46th statewide with an average standard score of 98.35.

Piedmont High School places 195th of 16,994 of the best college prep public high schools in America and 310th of the 19,532 best public high schools in the country. Within California, Piedmont high breaks the top 50.

It goes without saying that Piedmont readily serves you outstanding schools that are just within arm's reach of your family home. Little wonder a lot of community events here revolve around its renowned schools.
Atmosphere
Less than two square miles in size and flecked with quiet, tree-lined streets that unfurl before you, winding toward well-kept parks and aesthetically pleasing homes, Piedmont's ambiance is peaceful and suburban. The city enjoys brilliant weather all year long, with an average of 264 sunny days per year.

Spangled with an abundance of mansions built in the early 20th century, Piedmont serves anyone yearning to reside in a locale teeming with nostalgia for the Roaring Twenties (let's not forget its reputation as the "City of Millionaires" during that era!)

This city is a fabulous reminder of your youthful years if you're seeking a thrilling California retirement. Even if that's not you, who doesn't desire a serene, intimate atmosphere at the place they call home?
The Homes
There's an abundance of single-family residences in Piedmont. From stucco mansions nestled among high pruned trees to condos and stately homes flaunting expansive gardens with clear pools and lawns, this luxury real estate area has got it all.

In Piedmont, there is always a luxury home to match your tastes. Are you looking for a posh family home with a garden of floral vines and herbs or a stunning contemporary with walls of glass and luxury finishes? This is the city for you.
The Outdoors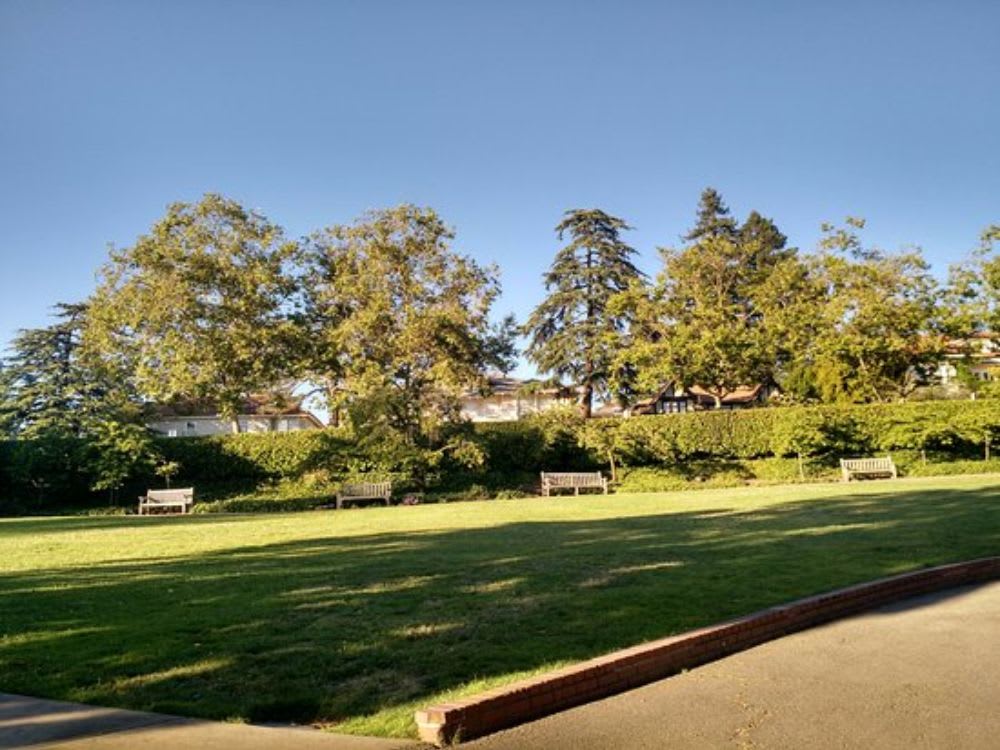 Credit: TripAdvisor
It's impossible to talk about this affluent suburb without mentioning its status as a recreational mecca, home to public tennis courts, playfields, and elegant parks for picnics.

For an artful evening with the family, take a stroll through the brightly lit halls of the gallery at Piedmont Center for the Arts, or visit the Piedmont Aquatic Center for a cooling splash with the kids.

The recreation center offers residents a wide range of activities, from cultural arts and summer camps to preschool programs that support your toddler's natural curiosity and enthusiasm for learning. You can also dance, play soccer, sculpt, or do yoga.

It's no secret that this city's fine parks make Piedmont the perfect place for barbecues and family picnics. The leafy Piedmont Park is a popular spot for dog-walking and wedding photos. Stunning, bucolic, and teeming with rows of colorful blossoms in the spring, this park is the perfect place for a sunset hike with your friends.

Another great park to add to your arsenal is Dracena Quarry Park — a cozy expanse perfect for both kids and adults. Or you could opt instead to spend time at Crocker Park with its camellias and ferns, walk your dog at Linda Park, or skateboard at Kennelly Skate Park.

The Community Hall and Exedra Plaza area are stunning venues for weddings and other events. If you're a little bored, the sprawling grasses of Coaches Field make the perfect place for a nice soccer game.
Vibrant Culture
Residents are proud of Piedmont's close-knit community. Neighbors look out for neighbors. But it doesn't stop there — the people of Piedmont enjoy a vivacious culture that accentuates the charms of the city.

Regular town events include the Christmas Tree Lighting Ceremony, Harvest Festival, Haunted House, and Thanksgiving Turkey Trot. The community also gathers annually at Exedra Plaza for the Fourth of July Band Concert and Movies in the Park.

Piedmont has a reputation for excellent schools, and many events in the city revolve around those schools. For example, Piedmont High School's annual Bird Calling Contest has been featured on The Tonight Show with Johnny Carson and The Late Show with David Letterman.

The good-heartedness of Piedmont residents is evident from the plethora of volunteering, donations, and talents that support the community's many charities and groups. These include Piedmont Education Foundation, The Piedmont Beautification Foundation, The Piedmont League of Women Voters, Dress Best for Less, The Piedmont Civic Association, The Piedmont East Bay Children's Choir, The Piedmont-Montclair Rotary Club, and The Piedmont Baseball Foundation, among others.

The Children's Support League holds annual Heart of the Home tours of Oakland and Piedmont Homes.
Shopping and Restaurants
On its own, Piedmont is home to Mulberry's Market, the go-to neighborhood store for groceries, an excellent deli, and mouth-watering treats. And you can't go wrong with the espresso bar attached to the market.

You can also drop in for an excellent sashimi or sushi dinner with your family at Kotobuki Japanese Restaurant or grab a pie from Cybelle's Pizza on Moraga Avenue.

Homestead, located just six minutes away, effortlessly pairs a menu of high-end New American dishes with select beers and wines. Or opt for the classy Belotti Ristorante E Bottega, a cozy bistro offering Italian cuisine and wine located just eight minutes away.

If you need to pick up a gift, Nathan & Co is a walk away, or you can find greeting cards at Greetings on Piedmont Avenue. And where better to experience that nostalgic 1920s-era feel than at Mercy Vintage Boutique a few minutes away?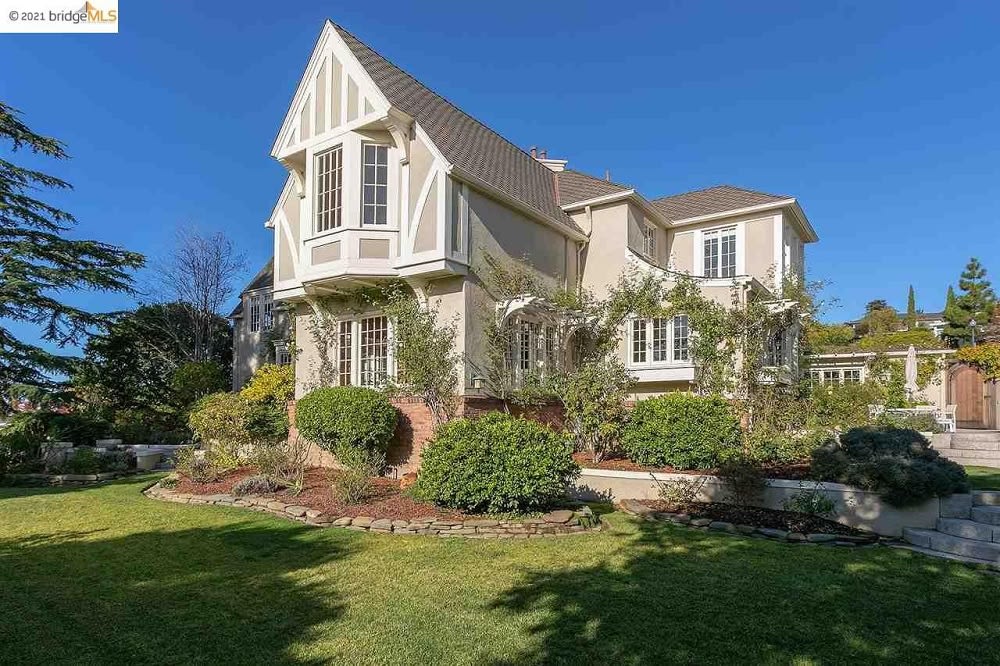 Unique Lifestyle
Serene and secure in its small-town feel, this thriving community of close-knit residents continues to rank high among the best cities to live in the United States. Yes, it sits cocooned within the bustle of Oakland, but there's no denying its unique distinction from the surrounding city.

With its perfectly landscaped neighborhoods, lush green parks, playfields, stellar schools, and easy commute, it's not hard to see how residents remain married to the quality of the lifestyle in Piedmont.

If you're interested in exploring Piedmont real estate, contact Anian Tunney and Adrienne Krumins today. As two of the leading real estate agents in the area, Anian and Adrienne can help you find a property that's perfect for you.