Known for its radiant sunshine, vibrant culture, and rich history, Oakland is renowned for its delicious and diverse food. Here you can find every sort of cuisine from chicken and waffles, pies and pastries, Cajun-style southern food, and to mouthwatering Middle Eastern, naming just a few. The exciting and varied array of food reflects the heart and history of the people who make their home here.

This legendary phenomenon of culturally diverse food traces its roots back to the 1850s when Chinese families first moved to the area. Black and Mexican families also arrived in search of fresh opportunities. Because of this, the food scene in Oakland was born and is still flourishing today. With an exciting selection of spices, fresh ingredients, and a little bit of love, the food here has come to tell a story of its own. It represents a long journey and tradition which is just as unique as the people who live, cook, and bake here. So, as you enjoy your vacation in Oakland or settle in after your recent move, we believe you will quickly discover friendly and fun eateries to make your heart and appetite happy.
1. Commis Restaurant
If you want a classic and elegant dining experience, Commis has that for you and more. With its polished interior and quiet, low-lit atmosphere, this restaurant provides an intimate space for a fine dinner with your significant other or a quiet place to reconnect with a good friend. The food is made in an open kitchen, and the American food is made with an inspired flourish.

While here, you can also peruse the great selection of wines and choose from anything to a wine, cocktail, or beer and cider. Commis is currently open from Tuesday to Wednesday from 5:30 PM to 7:30 PM and on Friday to Saturday from 5 PM to 8 PM. Since there is limited seating capacity as per COVID restrictions, you can make your dining reservation on the website for either indoor and outdoor seating.
2. Pietisserie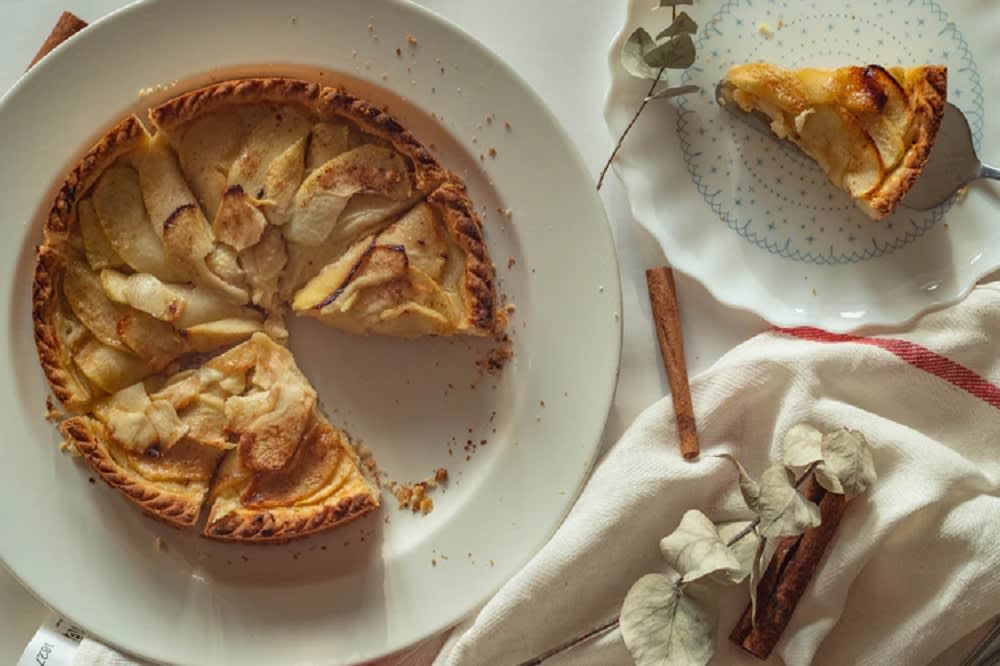 Calling all lovers of pie! Pietisserie is the place to be if you are craving amazing pies and pastries. This eatery prides itself on creating home-style pies with beautiful crusts and delicious contents. Some of the pies you can find on the menu are Raspberry in Chocolate, Pink Apple, Double Cherry, Beach Cobbler, Blueberry, Savory Vegetable Pot Pie, and Chicken Pot Pie. These are available for pickup at several locations, and the logistics for your perfect pie pick-up can be arranged on their website.

You can also enjoy this fantastic pie by putting in an order online and having it shipped right to your doorstep! If you are wanting to make the day extra sweet or planning for a celebratory occasion, you simply won't want to pass up the great opportunity of having the Pietisserie be a part of your special day. With their flaky crusts, rapturous fillings, and a wide variety of flavors and kinds, these pies are sure to make your happy and taste buds happy.
3. The Fat Lady Bar and Restaurant
A family-owned restaurant since 1970, The Fat Lady provides a riveting menu of classic American food with a splash of Mediterranean style. You can enjoy everything from the delicious Fat Lady Burger to the New England Clam Chowder, Ribeye Steak, and much more! While here, you will discover there are lots of options to choose from for your perfect lunch or dinner excursion in the city.

The heart and soul of The Fat Lady have always been to bring guests a vibrant and immersive experience of the senses. While surrounded by friends sipping on delectable drinks or moving in time to the music, this gorgeous restaurant's goal is to provide everyone who walks through its doors with an uplifting and inspiring time. Whether you and your crew chow down on the remarkably delicious food under the amber lights or enjoy your meal on the outdoor patio, this is sure to be an amazing opportunity to create memories together.

The Fat Lady is open Tuesday to Wednesday from 12 PM to 7:30 PM and on Thursday to Saturday from 12 PM to 8:30 PM. They are also open on Sunday from 11 AM to 3 PM. From travelers far and locals near, all are cordially and warmly welcomed to come and enjoy a truly fantastic meal. Walk-ins are welcomed, and reservations are encouraged.
4. Mago
If you are dreaming of something adventurous and innovative, then you will want to stop by the magical Mago. With its ever-rotating menu, this whimsical restaurant makes an exciting selection of wood-fire Northern California food. When you walk through the doors, you and your friends will be met by gleaming wood floors and inviting staff members with friendly, professional service. You will be given a sampling menu with different choices of food and beverages you can try. Upon request, a vegan and vegetarian menu is always available as well.

Since the menu is constantly changing, coming to Mago's is a fun and exciting treat. Some of the food on past menus has been big eye tuna, cherry tomatoes and strawberry quemado, king salmon, and more. Guests are welcomed to dine in the moonlight on the outdoor patio, in the dining room, or to order their food for takeout and delivery. Mago is open Wednesday to Saturday from 5 PM to 9 PM. You can make your reservation online for your delicious meal. Trust us, you won't regret experiencing this thrilling fare and fun!
5. Miss Ollies
With a big heart and lots of warmth, Miss Ollies is one restaurant you won't want to miss this summer. When you and your family enter here, you will be welcomed by the friendly and kind staff. You will feel right at home in this welcoming atmosphere and excited by the delicious food items on the menu. Here you can enjoy fares such as the Skillet Fried Chicken Meal, Chicken and Caribbean Vegetable Soup, Jerk Shrimp Salad, and more. No reservations are necessary. Guests are seated and served on a first-come, first-serve basis.

The outdoor patio is open for dining as well. Guests also can put in their orders to go online and enjoy this mouthwatering cuisine from their homes. So, whether you are planning for a night out on the town or a quiet evening at home, you can enjoy Miss Ollie's homestyle cooking wherever you are.
6. Sister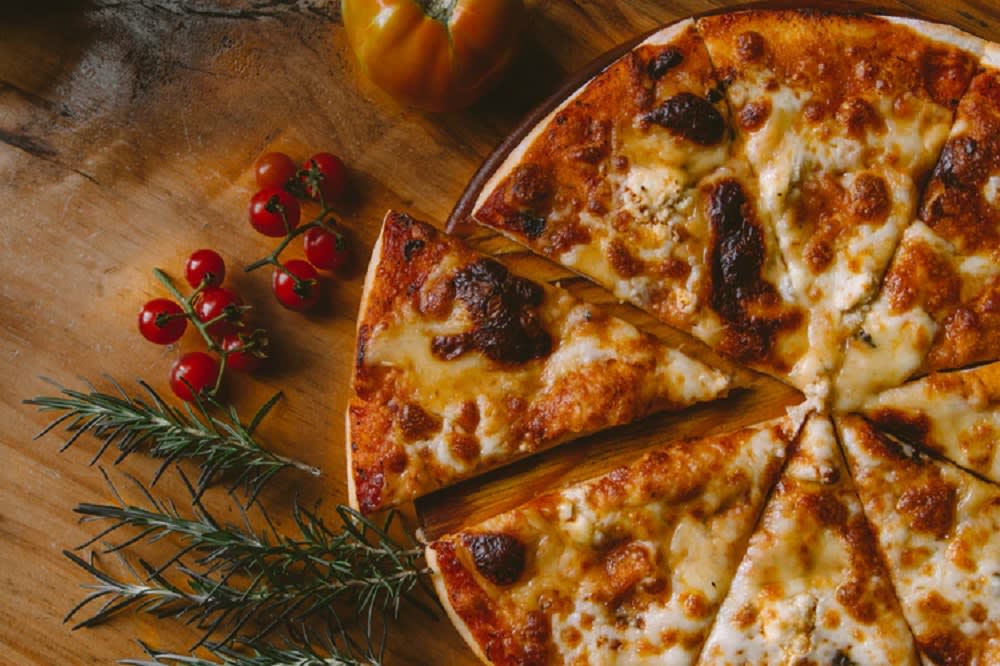 Sister is a restaurant, bar, and cafe which specializes in pizza, bread, and salad. All of their food is made from the freshest ingredients and tossed in with an extra bit of love. The warm, brick aesthetic of Sister with its delicious cups of coffee and the smell of bread wafting through the air will quickly put you at ease and bring a smile to your face. On the menu, you will discover an appetizing assortment of pizzas such as the Margarita, The New Vegan, Anchovy, and more. And, after you finish your meal, if you are craving something sweet, the ice cream and chocolate chip cookies are sure to do the trick.

So, whether you are wanting a charming brunch spot to read your favorite novel, a place for dinner together as a family, or meeting up with a friend for an evening drink, Sister truly does have it all. The cafe is open Wednesday to Saturday from 8 AM to 12 PM. The restaurant is open for dinner Wednesday to Saturday from 5 PM to 9 PM. What are you waiting for? Grab your sister or a friend, and come on down to this fabulous eatery!
7. Bombera
With its passion for creating an atmosphere where everyone is family and focusing on giving back to the community, Bombera is truly a creative and warm-hearted place. They specialize in making memories as well as Mexican and California food. Their menu is filled with delicious selections like the Blue Corn Vegetarian Taco, the Kids Quesadilla, and more.

You can choose from any number of these items and place your order online. You are also more than welcomed to come into the restaurant and enjoy the amazing food in person. Reservations are not required at this time, so if you are craving remarkable food and wanting some quality time with friends, gather them together and come on down!
8. Lovely Day
With its gorgeous atmosphere, excellent craft beer, and delicious comfort food, Lovely Day is the perfect place for a birthday party or your friends get together. If you want a sneak peek at some of the exciting options waiting for you, Lovely Day is more than happy to oblige! The menu features delectable fare such as the Heritage Chicken, Pork Shoulder Plate, Cara Cara Orange Marmalade Cake, and more. As you prepare for your upcoming adventures in 2021, you will most certainly want to add this uniquely fabulous place to your must-try list!


It doesn't take much to fall in love with the great eateries in Oakland, and you're sure to return time and time again. If you're ready to call Oakland home, contact Anian Tunney and Adrienne Krumins to view Oakland homes for sale today.