Piedmont
Piedmont is one of the many fantastic communities in East Bay that features a small town, laid back feel. This is a great place to raise a family, and it is well-known for its wonderful, highly-rated schools. Aside from the community's academics, there are many other ways that make Piedmont a family-friendly place.

One of these ways is its gorgeous community parks filled with playgrounds, tennis courts, open fields, picnicking areas, and so much more. The parks make the greenery in Piedmont especially beautiful to look at, with lots of trees and other plants unique to the area. The parks you can visit here include:

◾ Beach Playfield
◾ Blair Park
◾ Crocker Park
◾ Coaches Field
◾ Kennelly Skate Park
◾ Dracena Quarry Park
◾ Linda Park
◾ Piedmont Park
◾ And more!

The most popular is Piedmont Park, a gorgeous expanse of green space with ample community amenities. It's not unusual to see couples taking wedding photos on the grassy knolls or crowds surrounding the soccer field. Great for families and community members of all ages, this park touts walking trails, a playground, and a Japanese Tea House.

Another plus for children here is the playground, which features a large climbing structure, swings, and other fun park essentials your children will love! This is a very community-oriented place to live in, with many friendly people and activities the whole family will love throughout the entire year.

Piedmont earns another bonus point because of its proximity to Oakland, which is just west of Piedmont. Oakland is a big city with lots to do and lots of job opportunities, and because it is a quick commute from Piedmont, getting to and from work is something you'll never have to worry about. Other than its plentiful job opportunities, you'll also be able to enjoy the entertainment and shopping that happens in Oakland. Surrounding Piedmont is also the city of Concord in Walnut Creek. Located just to the east, you'll have easy access from commuting to-and-from this city for either work or entertainment purposes.

In Piedmont, you can experience the joys of small-town living but also have the opportunity to enjoy the positives of multiple surrounding cities and communities, making it a fantastic place to live.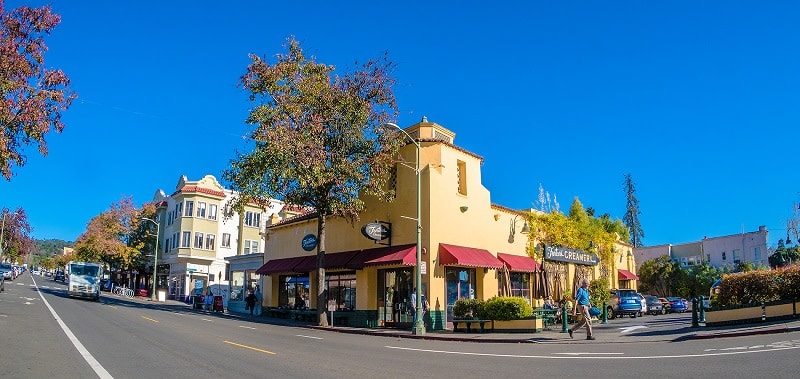 (Credit: Visit Oakland)
Oakland
If you're looking to live in a larger city, Oakland may be just the place for you! It is the largest city not just in East Bay but in all of Alameda County. This city contains over 50 different neighborhoods, so there is lots of variety to choose from to find your new home. Being in a larger city, you'll never be out of means of entertainment.

If you love the arts, then you'll love Oakland. The community is home to many concert halls, movie theaters, and art museums. The same goes for sports, with Oakland having many sports centers and three of their own sports teams to root for throughout the year. There are also plenty of restaurants, with a wide range of cuisines, so there's something for everyone to love.

Oakland is also a great place to raise a family. There are over 80 schools in the area that are highly ranked and known for their academics. If you have kids, they will love Children's Fairyland, a vast 10-acre amusement park filled with fun activities, themed rides, and playsets. Children's Fairyland is adored by children and was one of the inspirations for Disneyland.

There are also many other parks throughout the city that are great for having picnics, playing sports, or doing other fun family activities. They are great for walking your furry four-legged friends, as well! Some of these parks include:

◾ Lakeside Park
◾ Joaquin Miller Park
◾ Grove Shafter Park
◾ Mosswood Park
◾ And more!

Oakland's overall environment simply cannot be beaten. When most people think of a big city, nature is not the first thing that comes to mind. Typically, images of tall buildings, traffic, and busy sidewalks are the expectation of many. Oakland defies the city stereotype. Despite being a big city, it still has lots of green space and nature to explore and relax in. Oakland is a fantastic place to be if you love walking, as it has been named one of the most walkable cities in the entire country.

It's also known for its incredible, year-round summer climate, with 260 days of the year being sunny, bright, and warm. Living in Oakland means you'll be able to take advantage of the beautiful weather by going to one of its many parks and taking in the overall nature of the city. You may even want to head to Lake Merritt, which is a hot spot to enjoy the city's climate.

Head to the tidal lagoon located in Oakland to get a great view of the lake and city, or go on a walk and see the wildlife that lives within the city and surrounds the lake. While you're here, you may see many different species of birds and sea life. Oakland's overall environment, entertainment, and city lifestyle all make this city a wonderful place to live in for people of all ages.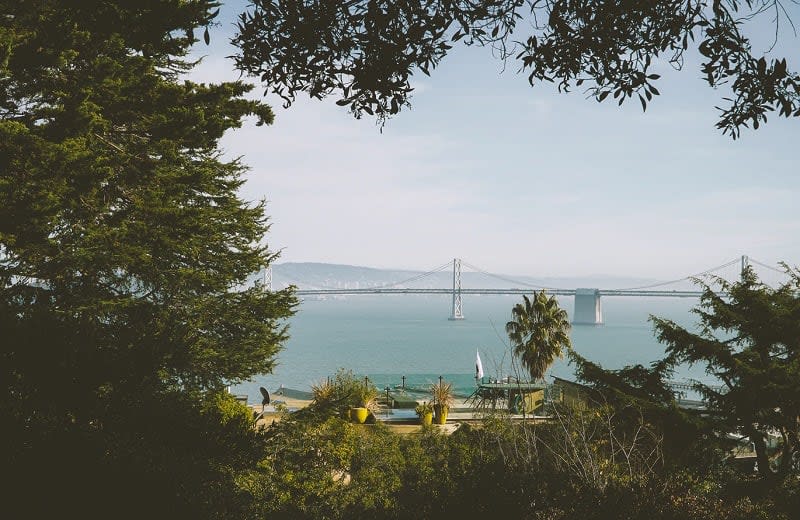 Berkeley
The community of Berkeley is another excellent place to be in East Bay. Berkeley is a good mix between the suburban environment of Piedmont and the city lifestyle of Oakland. This community is home to many diverse neighborhoods, so there is always something for everyone's taste. There is also plenty to do if you live in Berkeley, with everything from exploring its parks, heading to sports stadiums to watch a game, or go shopping and eat at one of the many restaurants here. You'll never get bored in Berkeley.

As a bonus, Berkeley's community is highly supportive and friendly. The Monterey Market is a perfect example of this in action. At the Monterey Market, residents support local growers and their local community members by purchasing things that are made and grown in the area. This is just one of the many ways Berkeley residents show their community spirit, making for a great atmosphere in the neighborhood.

Like all the communities in East Bay, Berkeley is another exceptionally family-friendly place. There is plenty of fun to be had for the whole family. If you like horseback riding, you can visit the Golden Gate Fields, where you can watch horse races or ride horses with the family.

There are also many parks to visit. With a total of 52 in Berkeley, these parks are a great way to enjoy the outdoors and get active. There is everything from your traditional parks with greenspace and playgrounds to an aquatic park with a pool and water activities. Some parks in the Berkeley area include the Adventure Playground, the Aquatic Park, the Codornices Park, the Horseshoe Park, and the Strawberry Creek Park.

Berkely is also a fantastic place to get a higher education. It is home to UC Berkeley, a world-renowned university. Known for its leading programs in technology, engineering, sciences, and more, this is a great place to learn, expand your knowledge, and prepare for a job in the workforce. Due to its strong suit in topics relevant to today's top job industries, Berkeley is a wonderful place for young professionals and students alike. Following UC Berkeley's footsteps, this town is also a great place for kids attending elementary school, middle school, and high school. Berkeley's beauty, its education opportunities, and its community supportiveness make this a wonderful place to live.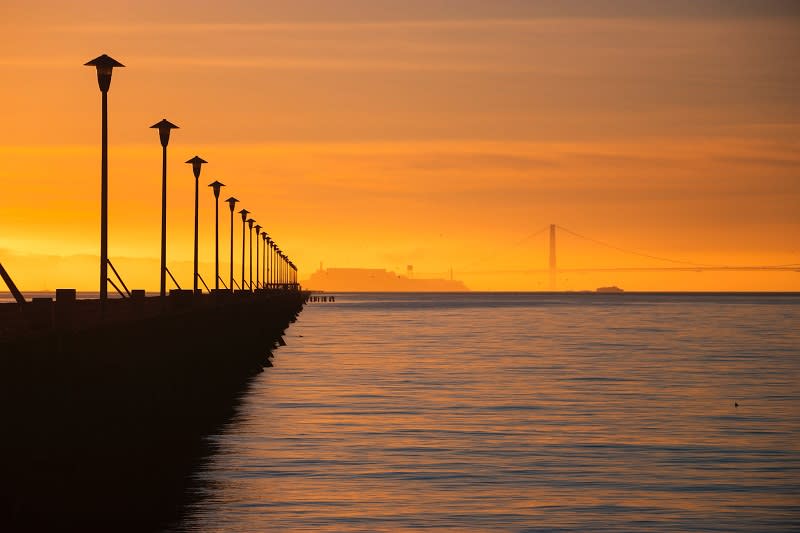 Now that you know more about East Bay's communities, you may be wondering what to do next, especially if you've decided on the perfect area for you! If you're looking for East Bay real estate in any of its communities, contact Anian Tunney and Adrienne Krumins. Your dream home in Piedmont, Oakville, or Berkeley awaits!