With East Bay housing sales skyrocketing, thousands of fresh faces are arriving in the beautiful East Bay area. Some are hungrily seeking
Oakland real estate for sale
, while others are stepping onto the soft, picture-perfect green hills of Hayward. But East Bay isn't synonymous with one hip scene, business center, or suburb. It's a hub for over 7.7 million people. East Bay stretches across the crystalline waters of San Francisco Bay and San Pablo Bay into the beautiful tree-littered suburbs and rolling hills of Central California.

It's normal for this wealth of opportunity, excitement, and dining to be intimidating at first. So here's a guide to help East Bay newbies become full-fledged West Coast locals.
A quick rundown of the real estate market
East Bay is the hidden gem of California. Surrounded by San Francisco, Wine Country, and Silicon Valley, East Bay escapes the extreme pricing conditions in these areas while still sitting within arm's reach. Not to mention the proximity to so many fantastic amenities, East Bay has many unique areas with a one-of-a-kind real estate market.
Key areas in East Bay
Let's take a quick look at the main hubs in East Bay. These are the most populated and/or most eventful areas in East Bay, but they're far from the only charming, settle-down-worthy areas in this gorgeous location.
Oakland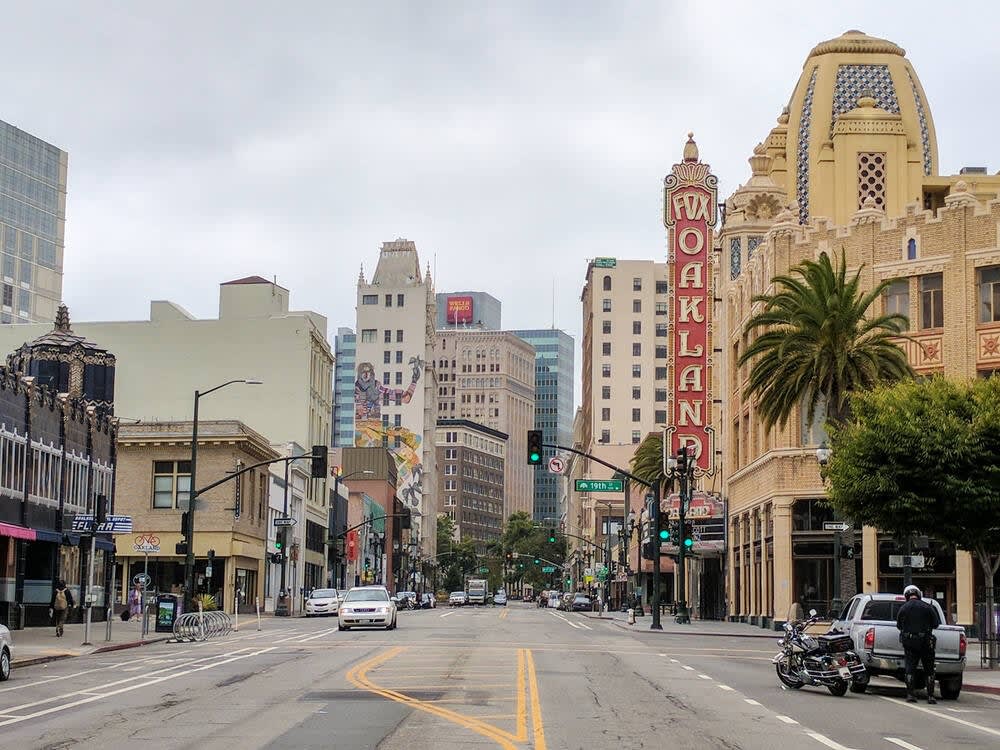 There's possibly no city more synonymous with the East Bay than
Oakland
. Hip, trendy restaurants occupy every street corner, and local art shows and festivals keep Oakland drenched in culture and mystique. Whether it's museums, food trucks, galleries, antique stores, murals, bazaars, or parks, Oakland probably has it. Oakland real estate prices are a fraction of San Francisco's, despite its relatively short commute and overall more vibrant atmosphere.
Berkeley
When it comes to hip scenes, farm-to-table restaurants, and college-campus vibes,
Berkeley
is synonymous with free spirits and education, thanks in part to UC Berkeley — the
number one public university in America
. While new developments are heavily limited in Berkeley, real estate costs are still affordable. And as it can be challenging to get a read on the Berkeley housing market when looking purely at data, it's best to discuss your wants and desires with your realtor. Berkeley's unique vibe makes it a must-visit place for tourists and an attractive living option for those looking to put down roots in the East Bay area.
Fremont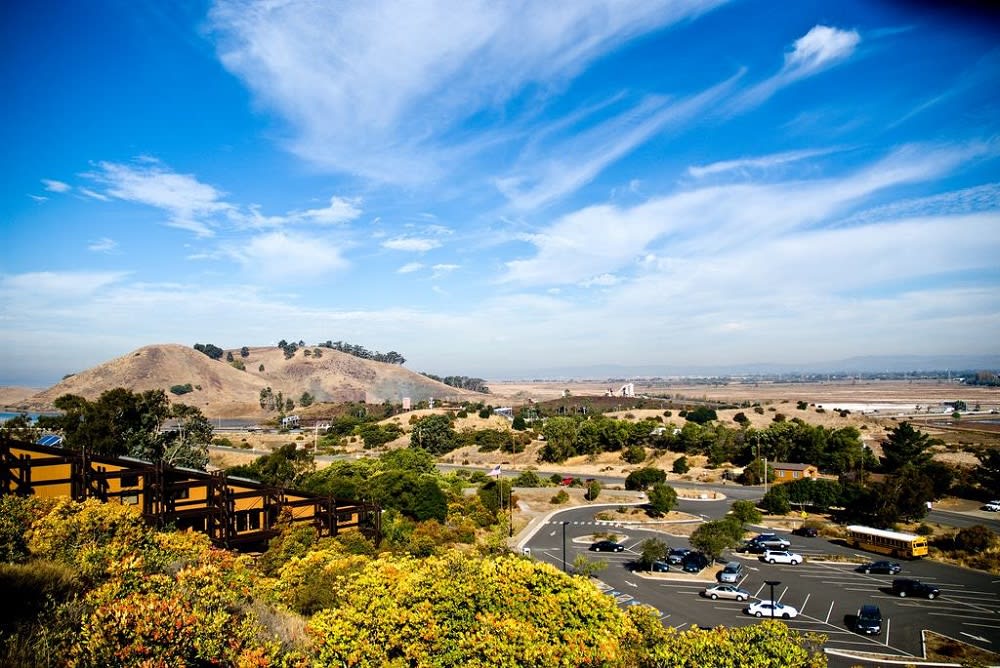 As a southern city in East Bay, Fremont has a unique mix of Silicon Valley job opportunities and East Bay culture. Tesla, Corsair, Lam Research, Western Digital, Seagate, and Antec provide ample employment in Fremont, making the real estate market a little more competitive than in other East Bay areas. That said, Fremont is still more affordable than many other Silicon Valley areas. In addition, it has tens of thousands of gorgeous trees as part of its ongoing
Tree City USA
commitment to the Arbor Day Foundation. Between the trees, historic parks, and farms, Fremont is spectacularly nature-driven and embedded with vibrant seas of grass and greenery despite its tech-forward job market.
Lafayette
This popular destination for San Francisco commuters features plenty of nature-soaked walking trails, delicious eateries, and fun shopping centers. Like others on this list, Lafayette is partially built around public transit, and BART connects Lafayette to the beating heart of San Francisco. Lafayette is incredibly affordable, and it's ideally situated to take advantage of both the job-filled San Francisco ecosystem and the culturally-dense Oakland/Berkeley world.
Piedmont
Admittedly,
Piedmont
real estate is pricy for East Bay. Sweeping mansions, ultra-luxury condos, and stunning houses populate the idyllic streets of this Oakland suburb. And while Piedmont itself isn't jammed with cultural to-dos and late-night festivities, it's surrounded by Oakland. Piedmont's draw is its overall lack of hype, where you can get away to escape the hustle and bustle of the city. Pristine lawns, excellent private schools, and beautiful fountains are all nestled in the peaceful heart of Piedmont.
East Bay transportation
East Bay is incredibly vehicle-friendly. Multiple interstates, including I-80, I-680, I-880, and I-980, dot the land between each city, and you can get virtually anywhere in the East Bay area on an interstate or state route. In addition to the intricate highway system, East Bay is jam-packed with bike trails and
fantastic parks
, perfect for long runs or sunshine-drenched walks.
East Bay also happens to have one of the most advanced public transportation systems in the United States:
The Bay Area Rapid Transit
(or BART). This highly-praised public transportation system stops at most East Bay Area cities. From any of these 30+ stops, you can quickly get to the heart of San Francisco, making it fantastic for daily commuters. And that's only one of your options.
Caltrain
,
The San Francisco Municipal Railway (Muni)
,
Ace Rail
, and
SMART train
are other fantastic options.

What's more, the entire California coastline is heavily connected via public transit. Muni, Peninsula Transit, VTA, Tri-Valley Transit, and Diablo Transit all intersect and connect to create easy travel for commuters and remote workers alike.
Things to do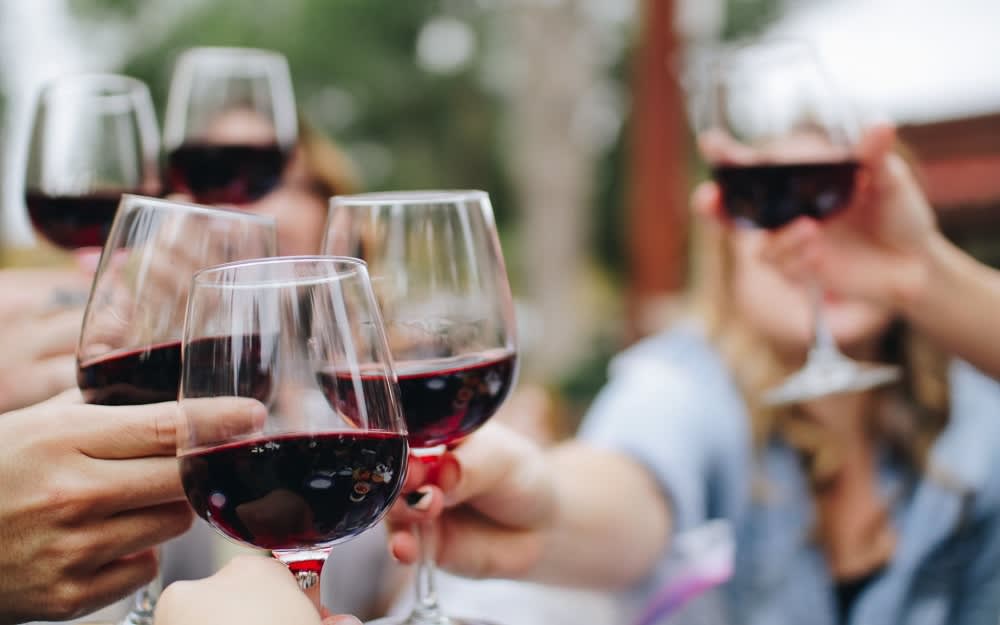 California is packed with spectacular activities and areas waiting to be tamed. Wine Country offers wine tasting events in faux French châteaus, exceptional golfing among rolling green hills, and exquisite fine-dining restaurants perfect for a night out. San Francisco beckons financial gurus with its state-of-the-art financial district and calls all late-night partygoers with some of California's hottest and most respected clubs. San Jose is a promised land for tech enthusiasts that offers nearly unlimited employment and investment opportunities. Central California is ripe with unique opportunities and peppered with small cities, quaint towns, and stunning natural parks. And sitting in the center of all of these fantastic places is the East Bay. In other words, it's not hard to find things to do around East Bay. Nearly every imaginable opportunity, adventure, and event is close to home.
Everyone should spend at least a few days exploring the many hiking trails across Oakland, as they offer some of the best views and challenging routes. If you're not looking to lace up your hiking shoes, you can visit the many museums, art galleries, book shops (check out
Moe's Books!
), campgrounds, parks, historical sites, beaches, or gardens across the East Bay area. There are near-limitless ways to spend your free days in the East Bay area. It isn't just a popular destination for San Francisco commuters or tech gurus looking to escape the Silicon Valley housing market; it's a one-of-a-kind cultural ecosystem that keeps its millions of citizens occupied and engaged daily.
Must-try restaurants in the East Bay area
Finding your next meal isn't always simple with thousands of restaurants across the East Bay area. There are simply too many choices. Here are a few of our favorite spots in the city.
Commis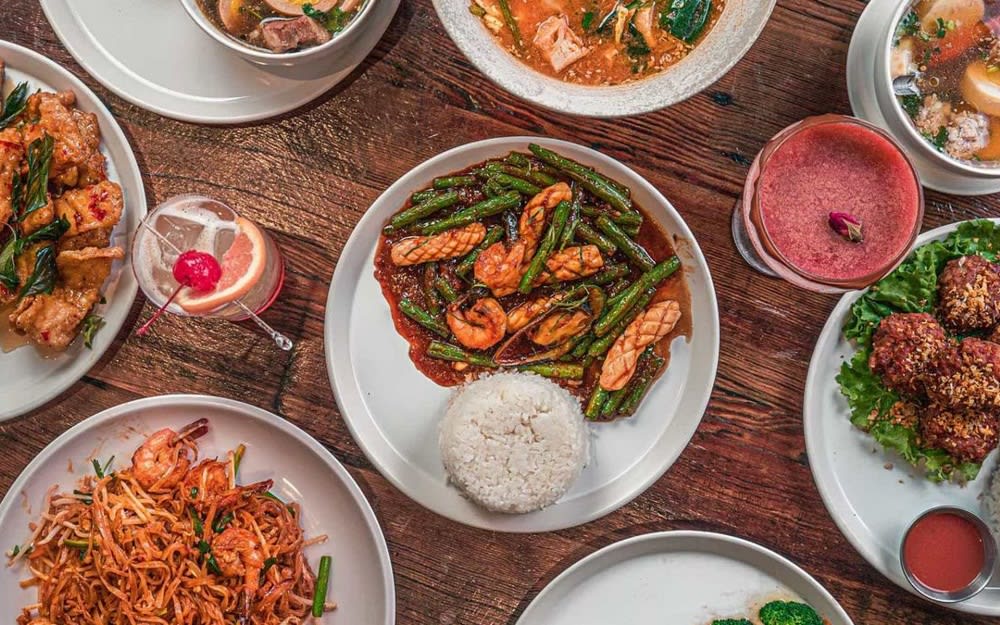 Photo Courtesy of Eater SF
This
Michelin-starred Oakland restaurant
may have a very exclusive reservation list, but it's for a good reason. Individual courses are sprinkled with the best, most lavish toppings and fresh local ingredients.
BerkeleySide raved
about a delicious single egg yolk suspended in a "bath of warm, creamy allium puree" and sprinkled with "crisp smoked dates and malt crumbles." And the
Michelin Guide was impressed
by the "poached asparagus and charred lemon granité." Of course, the wine menu rivals the food, with top-choice glasses like 2005 Chateau d'Yquem and the 2018 Domaine de la Pousse d'Or En Caillerets.
The Cheese Board Collective Pizzeria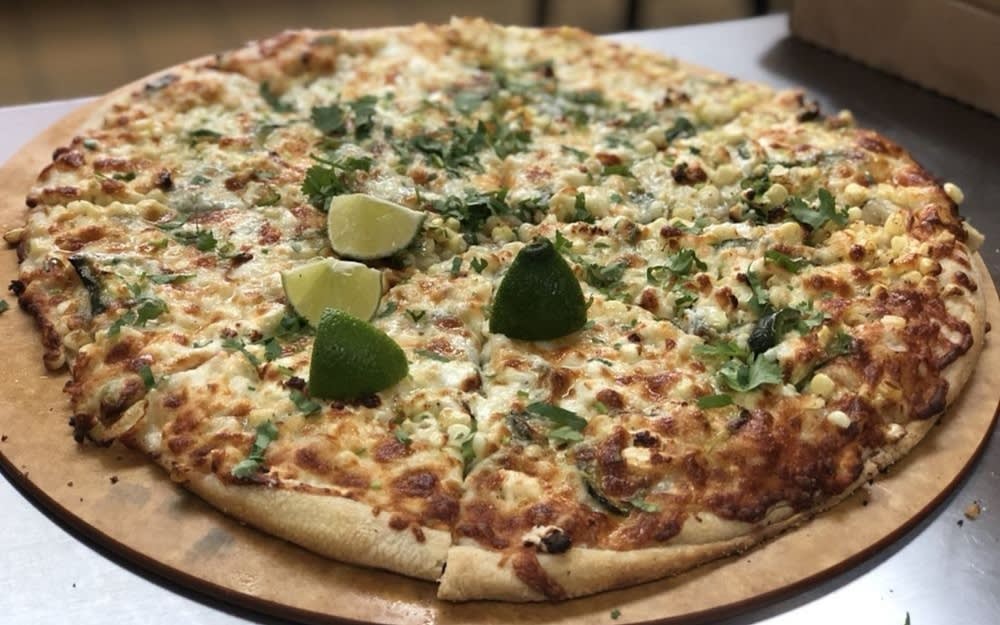 Photo Courtesy of East Bay Express
When push-comes-to-shove, this may be
the best pizza place
in the East Bay area. This vegetarian pizza spot uses interesting cheeses, extremely fresh ingredients, and a one-of-a-kind sourdough-style crust. You can buy partially-cooked pizzas that require a gentle oven finish or piping hot whole pies.
Funky Elephant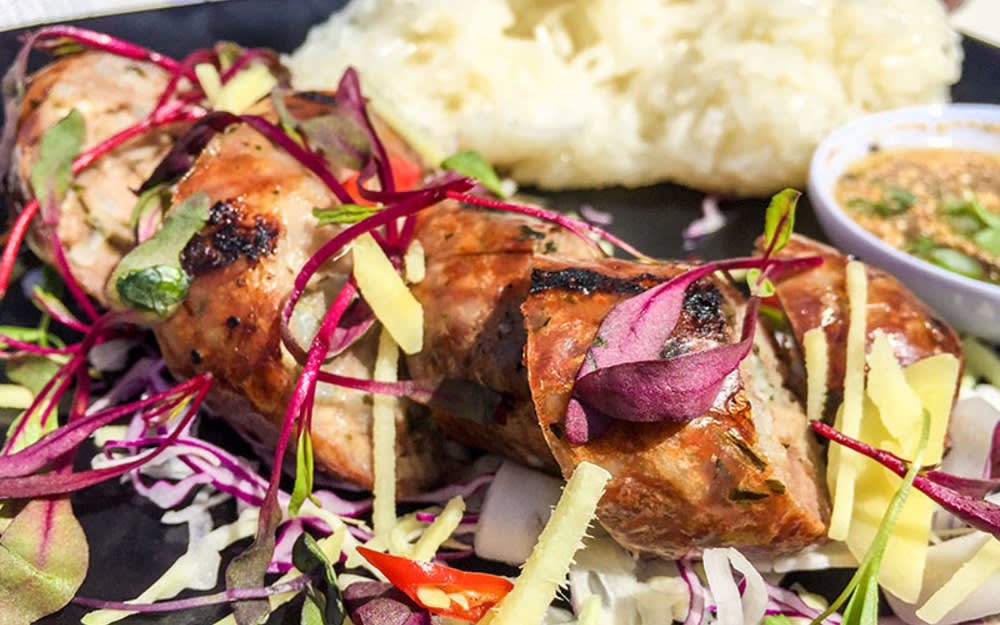 Photo Courtesy of SF Weekly
This
world-famous Thai spot
oozes the hipster Berkeley spirit. Incredibly fresh ingredients paired with delicious, homemade sauces and spices make this place a fan favorite. A delicious option to try is the Pad Thai, which comes with plump gulf white shrimp, crispy peanuts, silky eggs, tofu, and scrumptious noodles.
Fish & Bird Sousaku Izakaya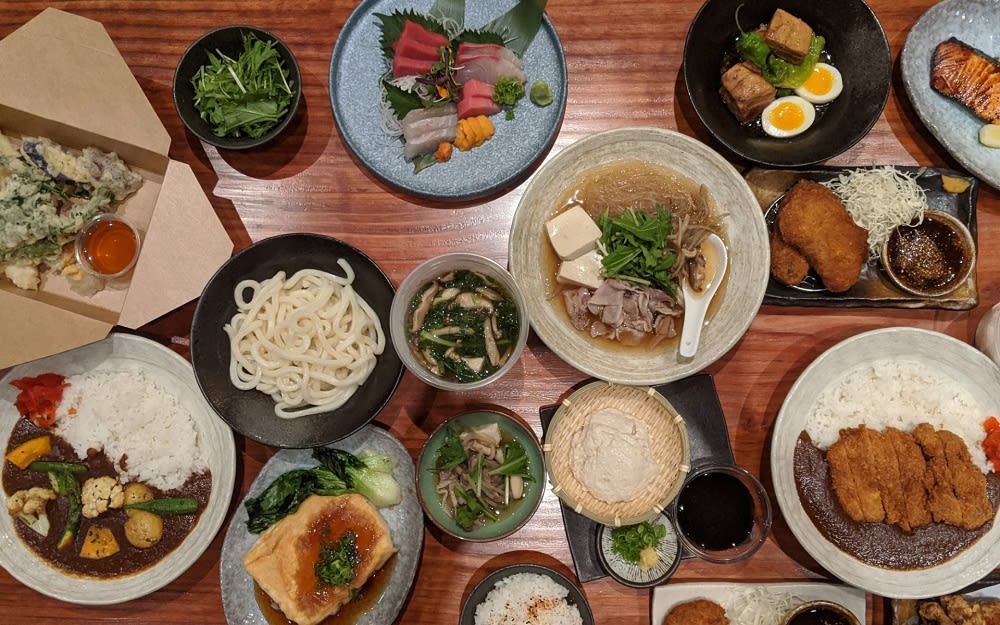 This
izakaya
serves up interesting and innovative Japanese dishes and craft cocktails. You can find sashimi, Wagyu burgers, tofu sandwiches, and a wide variety of Japanese comfort foods at this local spot. And they're all equally delicious.
Are you ready to relocate to East Bay?
East Bay is a vibrant, ever-growing community packed with fun activities, renowned restaurants, vibrant nature, and easy-to-use public transportation. If you're looking to navigate the complex East Bay real estate landscape,
Anian Tunney and Adrienne Krumins can help
. They're ready to help you find your dream home, and if you are too,
reach out today
.