When you prepare to put your home on the market, there's an endless list of things to think about. List prices need to be determined; maintenance has to be performed; you'll need to find a great real estate agent who can best fit your needs, all while navigating the sale of your current home and the purchase of an amazing new one. On top of it all, you don't want to just give your home away: you'll want to make sure you'll get the best price possible for the price you originally paid, which is also known as the ROI (or Return on Investment).

The question remains: how do you boost your home's ROI as much as possible? Fortunately, there are plenty of things you can do to get your Oakland home looking fabulous and buyer-ready. Don't worry about major remodels or renovations that will break the bank; if you're short on time and money but still need to get your home ready for potential buyers, there are many small things you can do to boost your ROI. We've compiled a list of the best ways to increase your Oakland home's ROI without breaking the bank.
1. Boost your home's curb appeal
When a potential buyer arrives at your Oakland home for a showing or tour, their very first impression will be from the home's exterior, as it's what they will see first. This is true even of potential buyers who are browsing your home's online listing, as typically, the exterior photo is the one that is shown first. This can feel like a lot of pressure, but it's actually relatively easy to keep your home looking wonderful from the outside with regular upkeep.

To get buyers interested in your home from the very first time they see it, make sure that your home's exterior is well-maintained in its entirety. The lawn should be neatly mowed; there should be no overgrown plant life, and weeds sprouting up along the sidewalk or front walkway should be removed. If you don't have the time to mess with lawn maintenance, consider hiring a landscaping company to give your home all the necessary outdoor touch-ups. If a potential buyer sees an overgrown, messy front lawn, they may start to wonder what else about the house has been neglected.

Any exterior areas like front porches and driveways should be free of clutter, so you'll want to put away any items like children's toys, bicycles, rain boots, pet supplies, etc. Placing attractive patio furniture in outdoor areas is great, but ensure the set is clean and well-cared for and placed away from the front door so that it doesn't get in the way. Clean the front of your home by sweeping up any dirt or cobwebs, weed the walkway, and even consider power washing the house's siding if it's looking a little dingy. These simple cleanups can really help boost your home's curb appeal to ultimately yield you a higher ROI.
2. Spotlight the kitchen and bathroom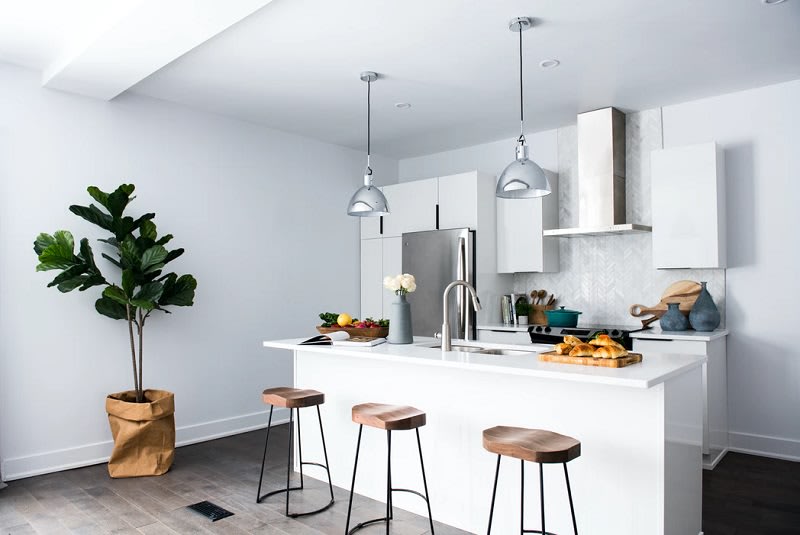 It's common knowledge in the real estate world that the two most important rooms for potential buyers are the kitchen and the bathrooms, especially for the master bath. This is most often because these are the rooms where modifications will be more difficult and costly, so potential buyers are looking for move-in-ready spaces for these specific rooms.

If not, renovating bathrooms or adding kitchen appliances can be a major endeavor that completely uproots a family's daily routine, repelling buyers away from your home. These are also the spaces that are used most frequently by a home's resident, as they cook or dine on meals in the kitchen and get ready for their day in the bathroom; therefore, you'll want to focus on these two rooms to get the most bang for your buck when selling.

When staging, the majority of your budget should be concentrated on the kitchen. A professional stager will know exactly how to get this room into tip-top shape without completely renovating the space by spotlighting the most sought-after amenities buyers will be looking for. It's your responsibility, however, to get the kitchen as clean as possible, so scrub the entire room from top to bottom. Counters should be sparkling clean, lighting fixtures should be free of dust, and floors should be impeccably swept.

Simplicity is also key here, so put away any extraneous appliances that add clutter to the counter. While you might love your coffee maker or toaster, potential buyers will want to get a good idea of the counter space since they'll be bringing in items and appliances of their own. In sum, you'll want to make the space feel like a blank slate and "lived in" at the same time to help buyers envision themselves making use of the kitchen as their own.

When it comes to the bathrooms, most of the same rules apply. Cleaning is crucial here as well, so you might consider bringing in a cleaning service to make sure everything is as pristine as possible. All personal items should again be removed, including toothbrushes, makeup, and shampoo.

If you've got a luxurious master bathroom suite, consider making some small renovations to get it looking great and truly impress buyers: this could be as simple as swapping out the shower curtain for something brand new and aesthetically pleasing, installing simple shelves for extra storage, or adding framed artwork or plants to brighten up the space.
3. Let in the light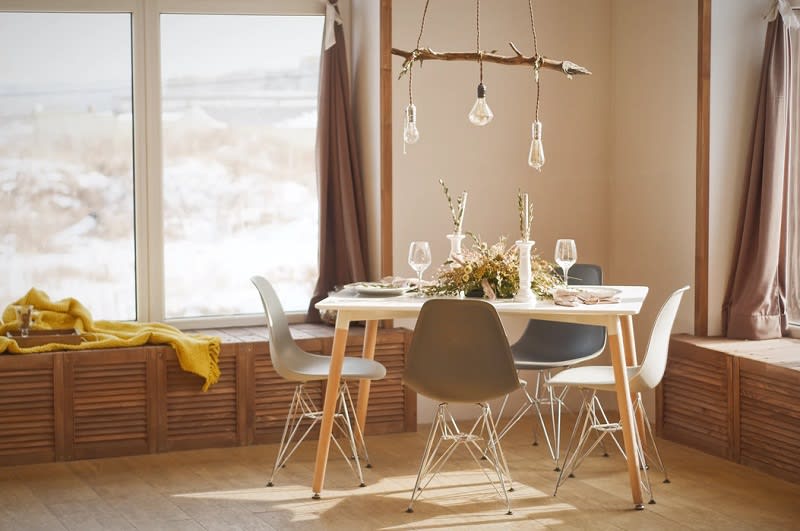 There's nothing appealing about a dark and gloomy space, so make sure to bring in as much natural light as possible to appeal to your potential buyers. This is also especially important when you take listing photos. Luckily, your photographer should know all the tips and tricks to get your space looking as light and bright as possible; however, if you're taking pictures yourself, make sure to switch on all the lights and keep windows open.

When it comes time for showings and open houses at your Oakland home, pull back curtains and open blinds to get that natural light flooding in, and switch on overhead lighting in rooms that tend to be a little darker. If the home will be vacant at the time of the showing, keeping the rooms lit is even more important, as homes can look a little dreary without any furniture or staging. Make sure to flood the rooms with natural light to help potential buyers envision themselves making the house their home.

In rooms that tend to be a little darker - bathrooms and walk-in closets especially - there are plenty of things you can do to brighten everything up. Keep all the lights switched on, or consider painting the walls a neutral shade of gray, off-white, or tan. Lighter walls can create a helpful blank canvas that allows potential buyers to envision how they would decorate and use the space, and they'll also be able to get a sense of the room's size.

A lack of lighting can cause a safety issue, so you'll want to make sure there are no dark corridors or confusing hallways where buyers could get lost as they walk through the home. You don't want anyone fumbling for a light switch in a dark room or running into any furniture because they can't find their way around. Get everything turned and switched on ahead of time to prevent this fiasco.
4. Perform some basic renovations
It's unlikely that you'll have to do any major renovations as you prepare your home to sell unless something is majorly damaged. If you've got room in your budget, time to spare, and an interest in making some small touch-ups to the home, there are plenty of simple renovations you can perform to get your home looking and feeling brand new while really boosting your ROI.

Walk through your home with a trusted real estate agent and make a note of any updates you might be able to make yourself. This could include small repairs like fixing a leaky faucet, changing a burnt-out lightbulb, touching up some chips in the interior paint, or having a carpet steam-cleaned to remove any lingering pet scents.

If you're able, consider hiring professionals to come in to perform some of these maintenance updates, whether that's a plumber or carpet cleaning service. Your real estate agent will also likely have a good idea of what kinds of damage will catch a buyer's eye and guide you toward fixing them. Once you've identified some common signs of wear and tear, you can get started with your repairs and amp up your ROI.

While it's always a good idea to get everything in your home into working order for a potential buyer, don't feel like you need to get hung up on every tiny detail. You may be concerned about the dark wallpaper in the downstairs bathroom or the outdated light switch covers, but the odds are that buyers will be prepared to look past these smaller things and see the potential in the space.

Nobody's tastes are exactly alike, so the new owners will likely be prepared to update the home to their specifications and needs anyway by swapping out kitchen fixtures or painting the bedrooms in kid-friendly colors. Since you don't yet know anything about the person or family who will be purchasing your house, don't try to make cosmetic upgrades to fit their needs; they will be able to do that on their own when the time comes.

If you're getting ready to put your Oakland home on the market, contact professional, personable, and knowledgeable real estate agents Anian Tunney and Adrienne Krumins today! With years of experience selling Oakland luxury homes, they will be able to make all of your real estate dreams come true.